Unni Løvlid is one of those singers who makes you feel she's performing just for you. Løvlid is a highly versatile, yet distinctive artist on the Norwegian music scene today. Although deeply rooted in Norwegian tradition her musical spirit of adventure majes her sought after in classical and experimental musical collaborations. Her wide ranging projects range from her own family traditions to music-making with musicians from other parts of the world. Her knowledge of her traditional music has come from her mother Oline Løvlid and Marta Seljeset Frøland amongst others.
Her first solo recording "So ro liten tull" presents children's songs from Hornindal. Her second solo recording, Vita, based entirely on Unni Løvlid's voice, presence and intensity as a performer, was recorded in the extraordinary acoustic of Emanuel Vigeland's mausoleum in Oslo a source of inspiration for many musicians and artists. In 2006 she won the title "Traditional musician of the year" at the Norwegian Folk Music Awards. To great acclaim, she launched her new solo project, Rite, in collaboration with Hild Sofie Tafjord, Lene Grenager and Ingar Hunskaar amongst others. Unni Løvlid is one of Norway's leading folk music vocalists, and was the first musician to be nominated "Performer of the Year" at the Folkelarm festival 2006. The following year she was awarded a Norwegian Grammy in the contemporary music category together with the Norwegian Radio Orchestra and Grex Vocalis.
"The ever-adventurous Norwegian singer moves away from trad material for this album of her own minimalist, primal lyrics drifting in a spacious acoustic and electronic soundscape" (Andrew Cronshaw, fRoots)
"Løvlid's voice is pure and direct, completely at ease with all the changing moods." (Fiona Talkington, BBC)
www.myspace.com/unnilovlid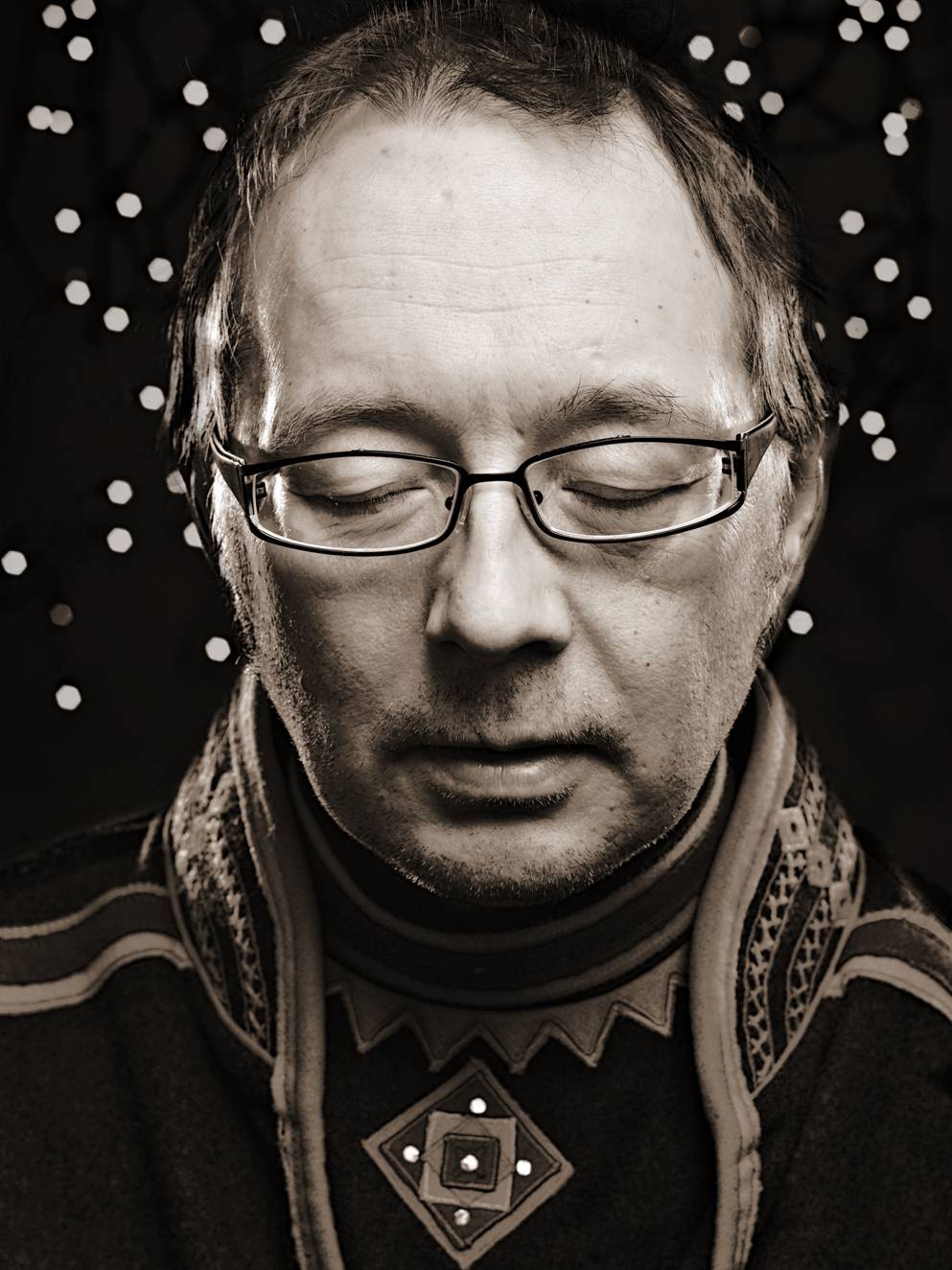 Johan Sara Jr. is one of the world's best performers in one of Europe's oldest song traditions, Sami music from the Arctic, the joik. His unique combination of joik and contemporary elements provides a hypnotic and meditative sound, which has been praised both at home and abroad, and his latest album, Orvoš, has confirmed his position as a vital, fresh and genre free innovator.
Johan Sara Jr. was born in the Sami town of Kautokeino and grew up with reindeer herders on the vast snow-covered tundra in the arctic north. He was born into a culture where nature and the natural was everywhere, a culture where the joik had a central position and had a mother who had a strong interest in maintaining this tradition. To Johan Sara joik is therefore so much more than an artistic expression; it is his history and legacy.
The Sami traditional songs, the joik, took the sounds of nature; the wind, the tundra and the sounds of the animals, and let the Sami shaman, the noaidi, express it as music. It is said about the joik that it has no beginning and no end; it started with the sounds of nature and is in an eternal loop that is ever evolving. Joik is a song tradition involving few words which gives the listeners the opportunity of free associations and spiritual experiences.
Johan Sara Jr. has through his own unique expression continued a thousand year old tradition by adapting the joik to his reality and his contemporary time. Johan Sara Jr. connects the modern to the natural, the sound image of the future with the music of the past and will in this way give his small contribution to make mankind recover the original, the natural and the human. «Everything goes so fast. We no longer have the time to find peace. We have moved so far from the natural that it affects our health, both personal and in relation to how we treat our nature. We need to find peace. In ourselves and with ourselves», says Johan Sara Jr.
http://www.myspace.com/johansarajr

Johan Sara jr. performs Friday 30th and Unni Løvlid Saturday 31th.
More Nordic artists. Selected artist from the remaining Nordic countries are
Sweden: Nordic and Bazar Bla
Denmark: Zar and Valravn
Finland: Lepistö & Lehti and Wimme
Iceland: Mógil